Jun 24, 2021 8:27:24 PM
How to Style Your Hair for Job Interview?
The job interview is an important part of the job search. This is a step in the recruitment of employers. But this does not mean that your appearance has nothing to do with your interview. The cruel fact is that the appearance of the interviewee is very important.
How you design your hair will also have a direct impact on your impression of the interviewer. Maintaining a clean haircut can enhance your professional image and even help increase your confidence in attending an interview. In addition, ensuring that your hair is as intact as your clothes can help you show yourself in the best way.
How to style your hair for an interview
When you are preparing for the interview, please consider the following hair styling methods to ensure that you are dressed in business and in the best condition to attend the interview.
1: Choose straight lace front wig and fashionable hairstyles.
If your hair is very long, you may choose to straighten your hair, for example, use a hair straightener or blow-dry your hair to get a smooth and professional look. Then, you can put a brush in your car and comb your hair before walking into your interview.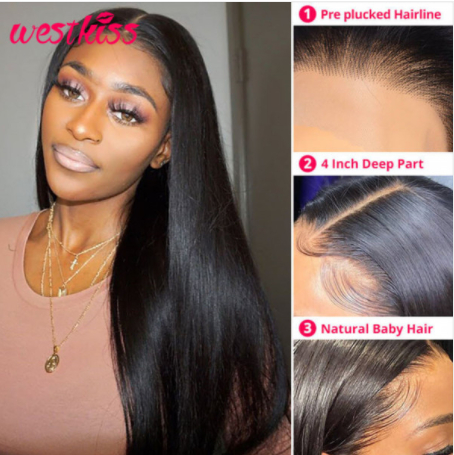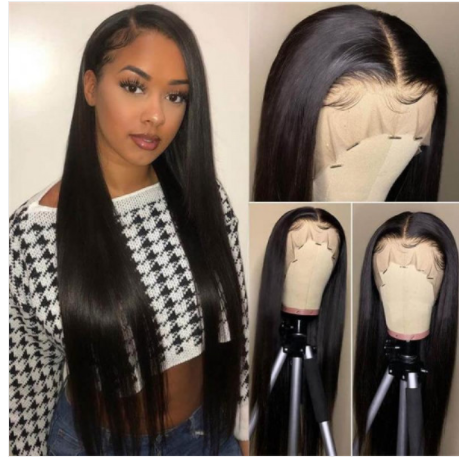 2: Try asymmetrical styles for short hair wigs
If you have short hair, you can try asymmetrical cutting to modify your face. This hairstyle highlights your facial features and maintains a professional look, but make sure it's styled appropriately so that it doesn't look messy.
3: Wear a loose wavy wig or natural wave hair wig
Another elegant style for long hair is a loose wave or letting your natural curls fall on your back. You can try to braid your hair at night before the interview and spread your hair the next day. Use a smoothing serum to ensure your natural curls are smooth.
4: Try elegant buns or long braids.
Rather than lay your hair down, wear an elegant bun or ponytail, or braid your hair into a long, smooth braid to keep your hair away from your face. Elegant buns, ponytails, or long braids can add a professional look to your style while keeping you comfortable.
5: Consider a straight bob wig or curly hair wig.
Bob wig is a classic hairstyle that can be used in various environments including the workplace.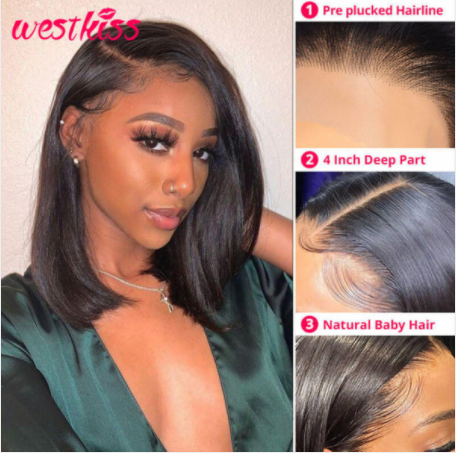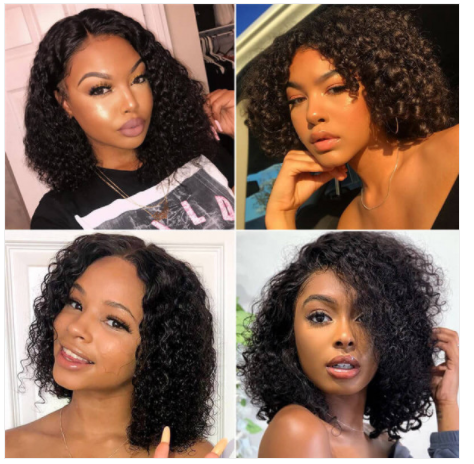 6: Create a clean and refreshing pixie cut
A Pixie cut is another hairstyle for short hair. This hairstyle can accentuate your face. For example, pixie tailoring can effectively show off your smile.
7: Try on the side part of the hair wig
Side part affordable lace wigs can appear professional and classy and it can use for shoulder-length hair or long hair. In addition, if the hair is longer, you can use a clip or hairpin to hold the other side of the hair in place.
8: Use styling products to hold the hair in place
Finally, after styling your hair, use styling products such as hair spray to maintain your style and keep your hair in place. Also, make sure to apply styling products lightly to avoid drying out your hair or applying too much product.