Mar 13, 2022 12:00:10 PM
How To Make a Lace Front Wig Look Natural?
If you are familiar with wigs, you may know lace front wigs are a great choice because they provide a realistic hairline from ear to ear. To have a better user experience and ultimate natural-looking effect, here we attach some hacks which will help you a lot.
Hack 1. Pre-plucked Hairline With Baby Hairs
Lace front wigs human hair have an attractive, popular, and powerful reason why they are so popular nowadays. The truth is they can create the illusion of a natural hairline and gradient-effect, can even reach the level of the hair is growing right out of your head with professional installation.
Choose West Kiss, you won't be disappointed. All wigs in West Kiss are pre-plucked in a moderate status and also have baby hair to achieve a better skin melting effect. If you are a novice, you can install the wig directly without paying extra effort. If you are a skilled adept, you can adjust the hairline and baby hair on your own, realistic effects go up to the next level right away!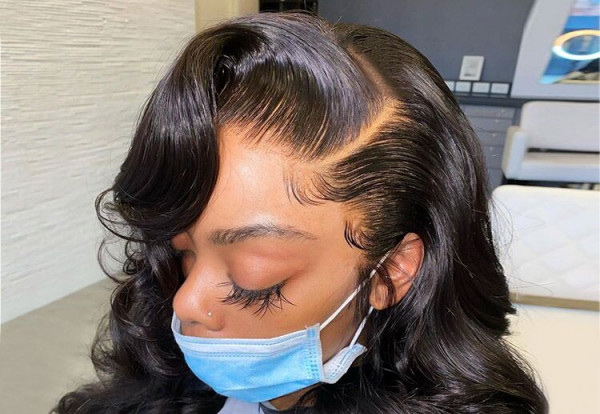 Hack 2. Suitable Cap Size
Discovering the correct cap size will not only make the wig installment more steady, but it also fits you better and looks more subtle. Imagine wearing a puffy cap or a too-tight cap it is telling the whole world "look at me, I am wearing a wig."
West Kiss Hair offers the standard small/medium/large caps customization service for most of its products.
Here is the pic of the capsize measurement method and specific size chart.
Please check the suitable cap size firstly, then you won't get confused while ordering.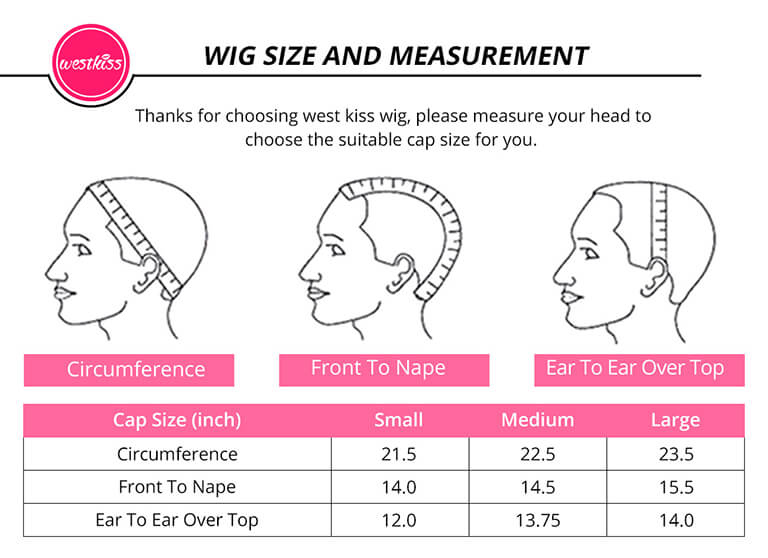 Hack 3. Cover your scalp
Apply concealer/ foundation (please make sure it matches your skin tone color) along the hairline and parting edge with light brushing or dabbing to blend the lace with the color of your skin and create the illusion of a real scalp.
Hack 4. Replace Your Wig Regularly
As we all know, cheap human hair wigs need to be replaced every 6 to 12 months. If you give the wigs appropriate care and have good maintenance habits, its life may last longer.
Wearing a worn-out wig is telling people you are wearing it. You need to replace your wigs in time to keep the wigs looking high quality.
Here you go, feeling more confident and beautiful with your gorgeous hair, most of the people wouldn't even notice you are wearing a wig, no more annoying peeking or whispering, just a little secret between us!
Please try this out after learning these tricks. If you also have some excellent wig-using techniques, please feel free to share them with all of us! Leave your comments down here, dear.
Warm Reminder: don't forget to come back to us as we'll keep updating more useful skills of wigs!