Jan 2, 2021 9:00:00 AM
Closure Install VS Frontal Install
Lace wigs are the main type of hair wigs, and lace wigs normally can be divided into lace closure wigs and lace frontal wigs. What are the differences between lace front wigs and lace closure wigs, you will find the answer in today's article, please kindly read on.
1. What is the lace closure?
The lace area of lace closure normally is smaller than the lace frontal. Lace closure only places at the middle front top of the head, and the cover part of the closure is also limited, it can't cover the whole human's forehead.
Lace closure normally including 2x6 lace closure, 4x4 lace closure, 5x5 lace closure, 6x6 lace closure.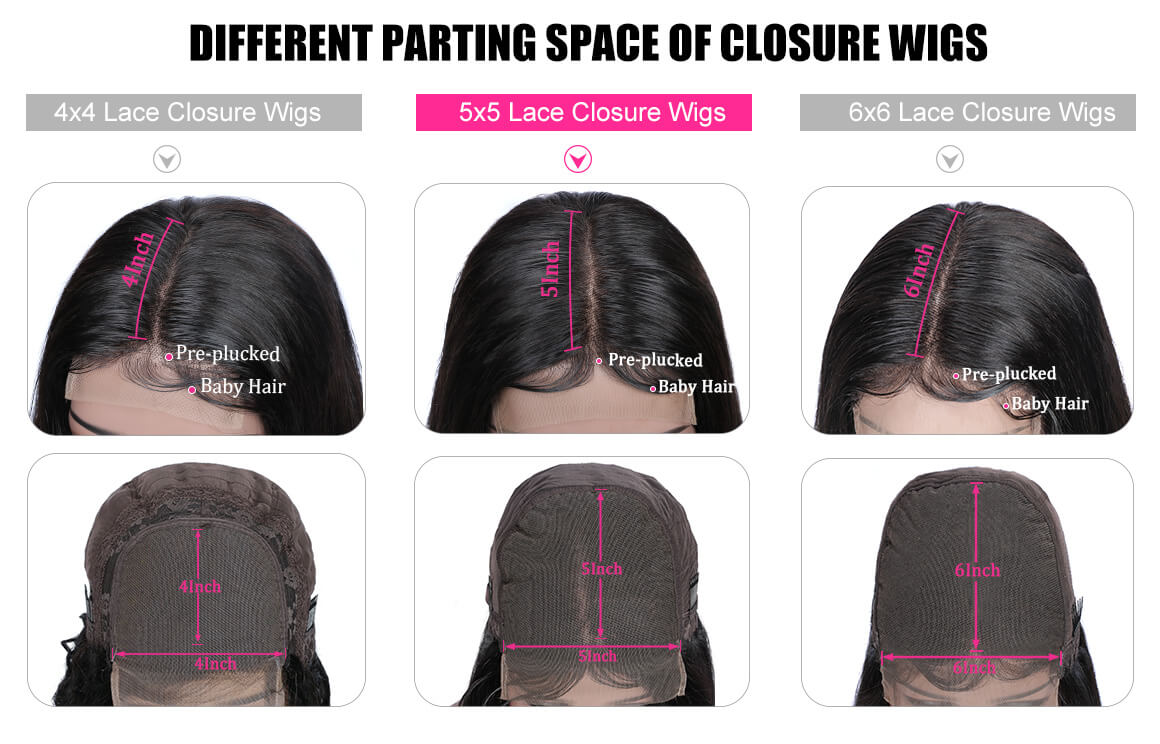 2. What is the lace frontal?
Lace frontal normally has a much wider width than lace closure, it can widely cover a human's forehead from ear to ear.
Lace Frontal normally including 13x4 lace frontal, 13x6 lace frontal, 360 lace frontal, 370 lace frontal.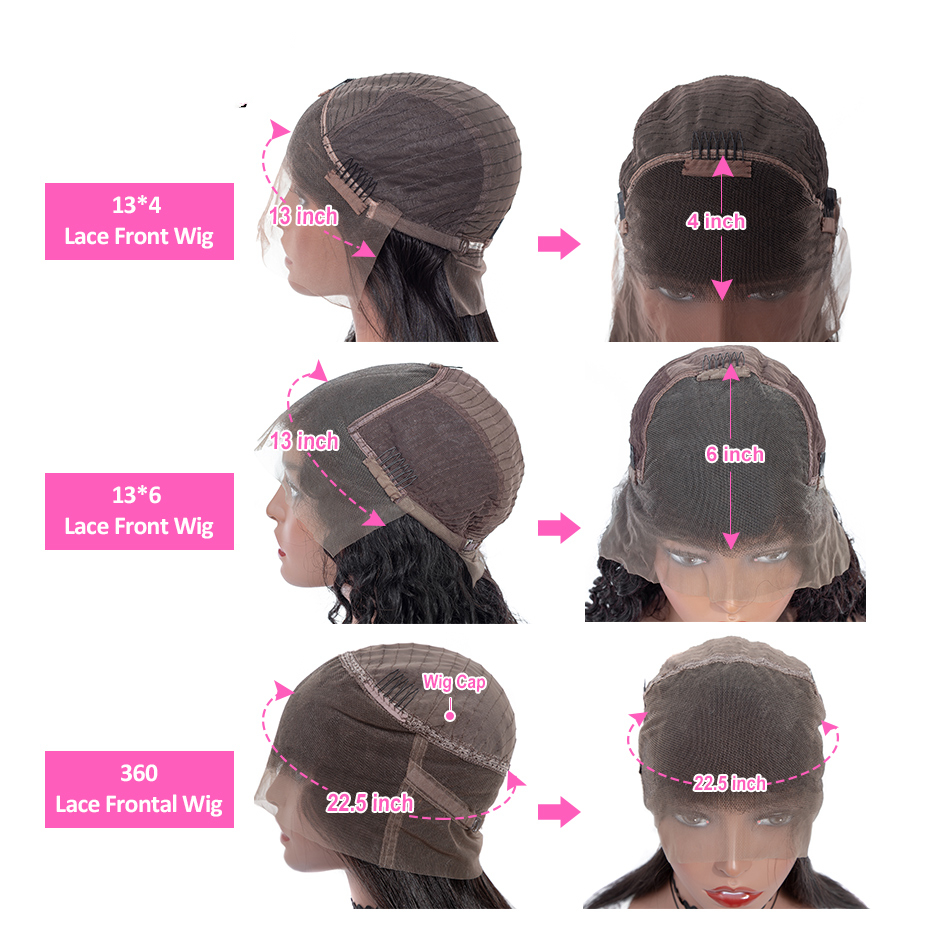 3. Lace Closure Install VS Lace Frontal Install
1) Lace Frontal Install
The installation of a lace front wig normally need 3 steps:
Firstly, make your own hair get flat and plaster down to your scalp. If you want to get the most natural and real hair look, you just need to make your own hair as flat as you can. Here are the detailed steps in this process: you need to flatten your hair down with gel and secure the hair with some extra bobby pins. If you are a long wig, you'd better scrape back your hair in a ponytail, then tie it into a flat bun. Besides, you could wear an extra hair cap to help secure and protect your real hair. Especially note that all your hair needs to be packed into the cap to make sure to garner a much better effect.
Secondly, it's time to try on the wig. Carefully make sure the edge of the wig is matching your hairline accurately. An adjustable strap behind every wig also can help you to adjust the tightness of the wig to achieve a better fit.
Thirdly, using glue to gluing lace on your head is necessary, the more stable you want your wig is, the more layers of glue you need to spread on. The next step is using scissors to trim the lace to combine it with your own hairlines.
Finally, all steps are complete.
Although the installation is a little complicated for beginners, it can reflect a better and more natural wig look.
2) Lace Closure Install
The installation of lace closure wigs is roughly the same as lace front wigs. It also needs 3 steps.
Firstly, get your own hair flat.
Secondly, try on the wig.
Thirdly, secure the wig with clips and an adjustable strap, no need to use glue.
Seemly the installation of lace closure wigs is more convenient than lace front wigs. Lace closure wigs are more suitable for beginners.
Getting a satisfied hair lace wig, come to West Kiss Hair.