May 26, 2022 6:14:26 PM
Can I Swim With a Wig?
Many women asked if they could swim with a wig? Can I wear a wig when I go out to exercise? There are shops selling wigs everywhere in the market, even more on the Internet. So I decided to take this issue out and analyze it, and by the way, I can also popularize the knowledge of real human hair wigs for my friends.
Women wearing frontal wigs can do almost anything, including exercise and even swimming.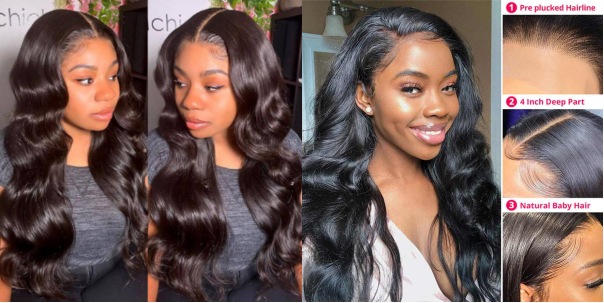 Precautions:
1. The wig must be fixed and stable, or it will easily fall when swimming or immersed in water, which will affect you or others.
If the wig accidentally covers the eyes, the consequences are even more unimaginable. After the wig gets wet, it is difficult to restore the wig to its previous style without tearing off the cap, pulling out the hair, or removing the wig from the head.
If your wig is very long, You can braid yourself before you go to the swimming pool, it will be much more convenient.
2. Wigs need to be cleaned after swimming.
Since the swimming pool is a public place, there will be more bacteria. It is very important to maintain personal hygiene.
3. If you want to place your cheap lace wigs in lake water, you need to handle the wig carefully after swimming.
Some chemical fiber substances contained in the seawater can damage the hair quality and also damage the wig hat, which may cause the curvature of the wig to be deformed in serious cases.
Proper care can extend their lifespan. In summer, wash it as soon as possible after swimming to remove irritating chemicals from the hair.
After washing your wig, spray your wig with a leave-in conditioner. The leave-in conditioner locks the moisture in your hair and protects your wig from chemical elements and sunlight, thus prolonging its service life.
4. If you are going to swim with a swimming cap, you need to provide a little extra security for your swimming cap.
Because the natural hair under the top hat is too fragile when wet, it is likely to be torn off under pressure.
You can buy waterproof tape and glue to prevent the wig from slipping off.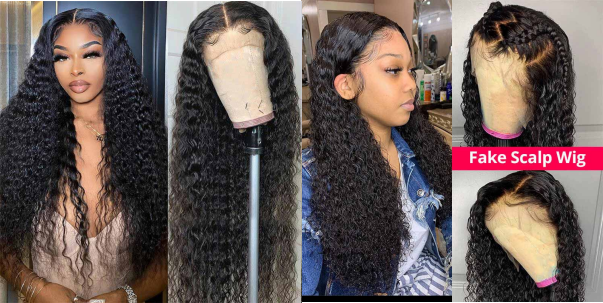 If you are still worried that your wig will fall off during swimming, we suggest that you can replace the wig with a beautiful scarf around your head.
Be careful not to choose a cotton scarf, it will absorb a lot of water and cause trouble for you. You also can try a short bob wig when swimming.
The purpose of wearing a wig is to make yourself more confident.
If you are worried about problems in the process of wearing a wig, you always need to spend time checking your appearance. It is better to change to other methods.