Apr 7, 2021 9:03:00 AM
CAN I WEAR A WIG IN HIGH PONYTAIL?
Some girls like to let their hair down so that it can flow darkly over the shoulders. Making the hair flow down like a stream can make women beautiful and charming. On the other hand, some people prefer to sweep their long, fine hair back in a ponytail. Most people nowadays like to wear wigs on many occasions, they may ask: can I wear a wig in a high ponytail? Yes, you can. By the way, today's article will talk about this topic, and also will recommend you three good-quality hair wigs that can help you achieve high ponytail hairstyles.
1. LOW PONYTAIL & HIGH PONYTAIL
A ponytail is a hairstyle in which someone's hair is tied up at the back of the head and hangs down like a tail. The ponytail is a classic and original hairstyle, even during the last fashion weeks plaits and ponytails were a must! The sleek ponytail is a popular and simple hairstyle that can give you a chic look for all the parties, and it can be done in just a few minutes. It is one of the most common hairstyles, an "every day" hairstyle that people will use in their daily life.
The ponytail hairstyle can be roughly divided into two parts: high ponytail and low ponytail. Different types of ponytails can shape different face shapes.
Some people may be worried the high ponytail will look too severe, you can pull out a few pieces to frame your face. Making a high ponytail on the top of your head can help make your face look longer. For round-face people, a high ponytail is an ideal hairstyle.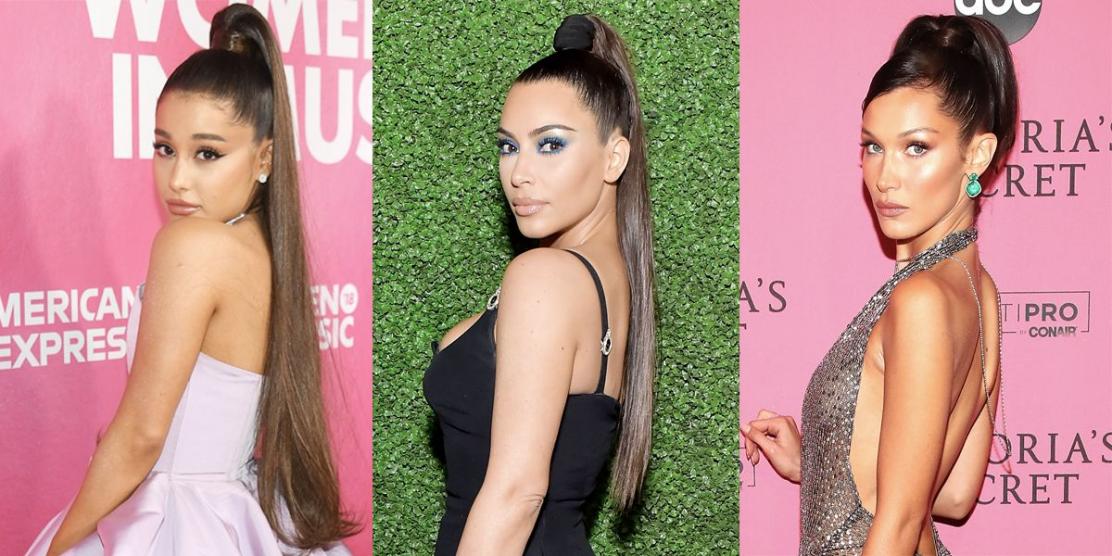 On the contrary, a low, loose ponytail gives people a casual and relaxed feeling.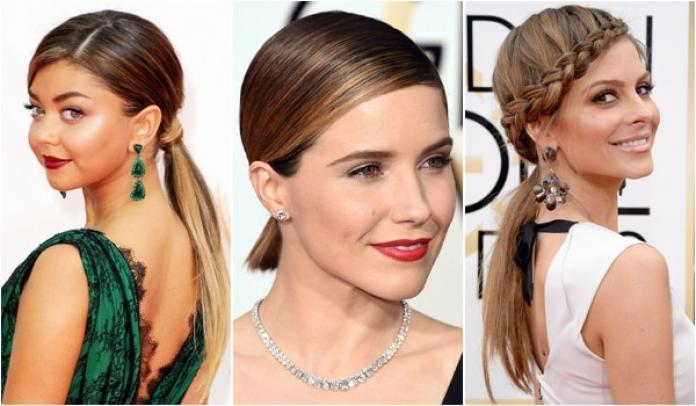 2. 3 WIGS HELP YOU ACHIEVE HIGH PONYTAIL STYLES
As we said above, you can wear a wig in a ponytail, but not every kind of hair wigs can achieve high ponytail styles. For example, cheap lace front wigs including 13x4 lace front wigs and 13x6 lace front wigs. These two types of lace front wigs can not cover the entire head, so they can not do high ponytails. Below I will introduce three lace wigs that can achieve high ponytail hairstyles.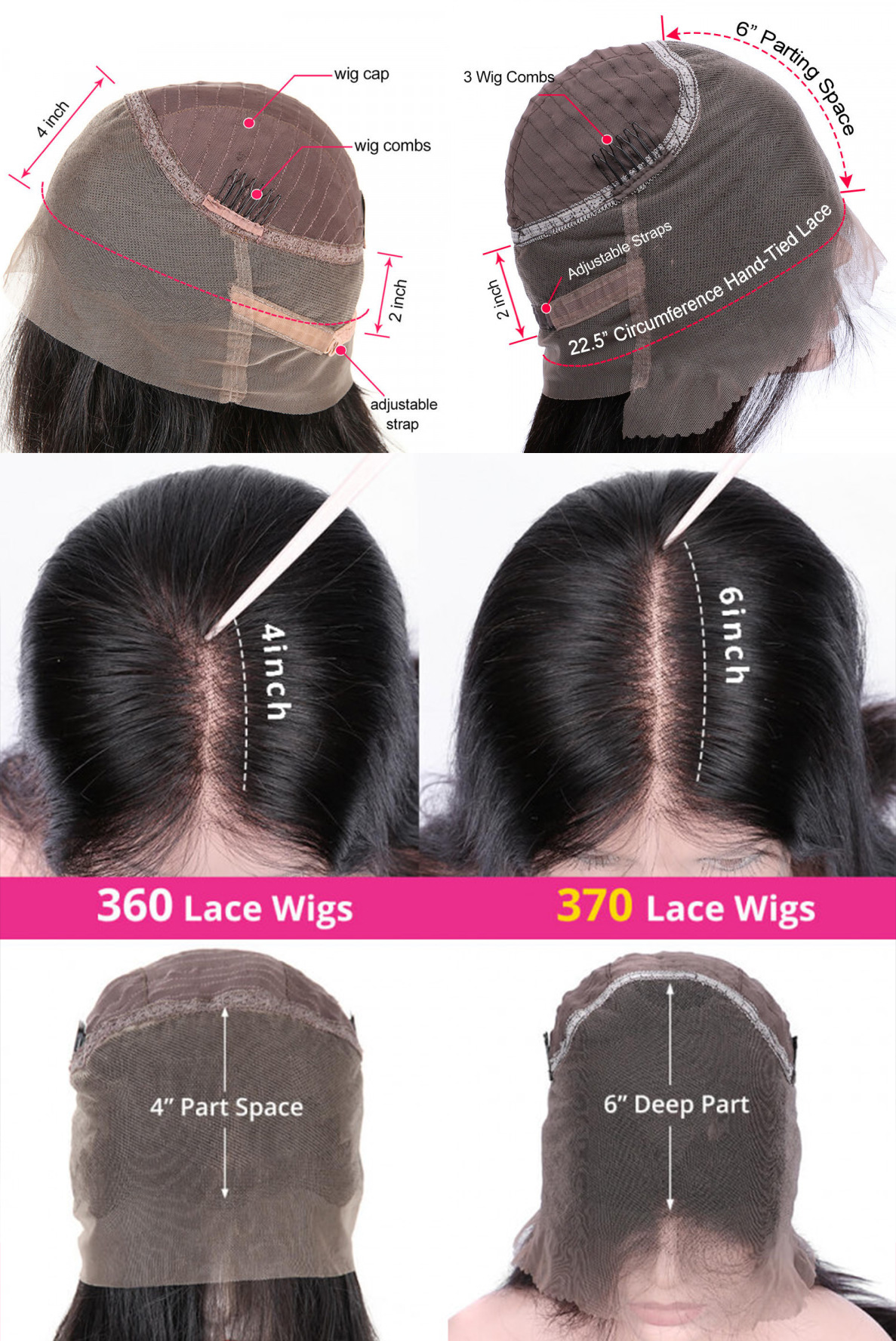 2.1 360 LACE WIGS
360 lace wigs are made by 360 lace frontal closures with some 100% human virgin hair bundles. 360 lace frontals go along your head around in a circle with an open on the top of the head and have 4 inches ahead, and 2 inches behind.
2.2 370 LACE WIGS
360 lace wigs and 370 lace wigs are two similar lace wigs. 370 lace wigs are made by 370 lace frontal closures with some 100% human virgin hair bundles. 370 lace frontals also go along your head around in a circle with an open on the top of the head and have 6 inches ahead, and 2 inches behind.
2.3 FULL LACE WIGS
The full lace wig is made by full lace. So it is more versatile, its lace is full around the scalp. People can do more hairstyles freely.
All these three lace wigs in West Kiss have pre-plucked natural lines with baby hair that can offer people a more real wig look.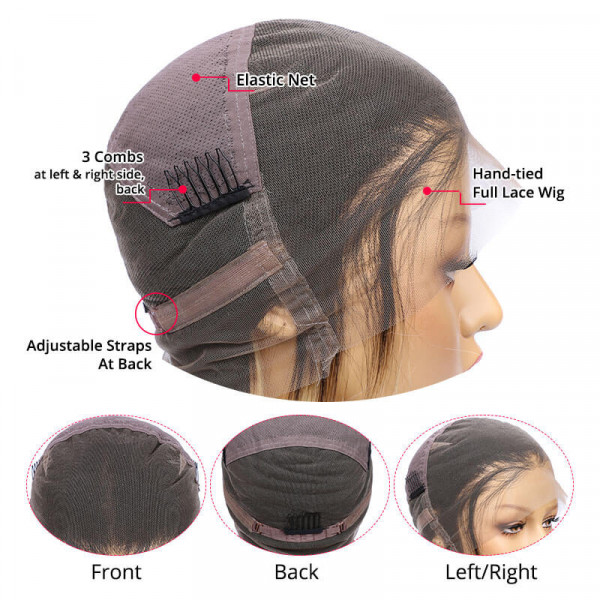 3. WHERE CAN I BUY QUALITY LACE WIGS?
As a professional and experienced hair company, West Kiss Hair has an efficient managing team, strong technical support, and many experienced designers and workers. And we are pumping out plenty of innovative products. We not only have the above three lace wigs but also have more hair products. Including different hair lace closures and frontals, various hair bundles, multiple hair wigs, etc. Plenty of different hair textures and hair colors can let customers choose. Hair textures including straight, water wave, body wave, curly, deep wave, loose wave, etc. Hair colors including classic natural black, bright 613 blonde, attractive #27 honey blonde, gentle 99J burgundy, etc. If you can not find your ideal styles on our website, you can please contact us. We also offer customized services. Our colleagues will reply as soon as possible once they get your messages.