Oct 4, 2020 9:00:00 AM
2020 HOT FASHION COLORED WIGS
Wearing hair wigs becomes more and more common, even has been a part of life for modern people. People need to have different kinds of hairstyles to represent various occasions and events, like some social activities, family gatherings, friends parties, etc. Different colors of hair wigs are appropriate in different situations. It is easy and intuitive to express their personalities by wearing different colored hair wigs. In West Kiss Hair, we have various colored wigs you can choose. And today we will introduce some top-selling colored wigs for your reference before shopping.
1. Star Colored Products in West Kiss Hair Store
West Kiss Hair insists on using 100% virgin human hair and swiss laces to strengthen the quality guarantee of our hair products. Besides, in order to provide customers with more choices, we keep doing continued research, new product development, and innovative manufacturing. Now there are many different colored wigs available on our website.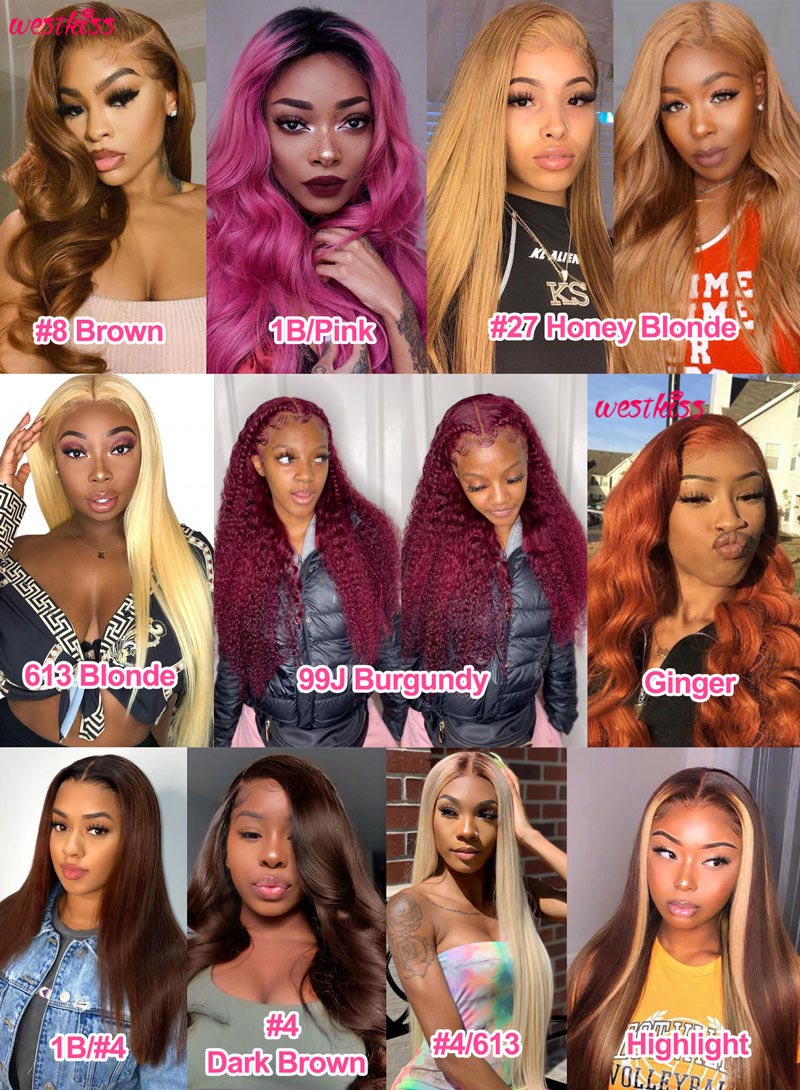 Today we will introduce 4 typical colored wigs to you. Please kindly read on.
A 613 blonde wig is classical and lasting for many people. As it is a shinning and bright color, wearing it can make you become a real barbie girl or a little princess. If you want to become the focus of people, this color of wigs can help you.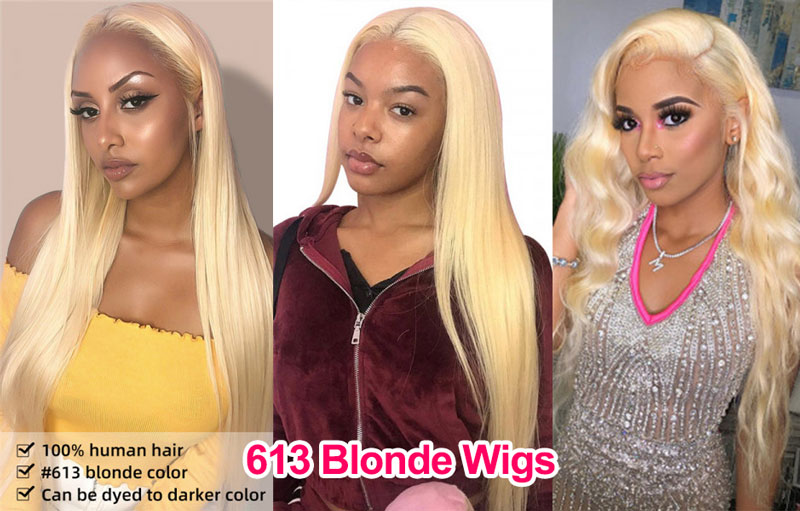 The color of 99J looks like red wine, a mix of red and purple. It is a magical color that can match all skin tones of our customers, also could help set off the mature and elegant temperament of women. A 99J burgundy wig is beautiful but low-key and suitable for people who don't want to be eye-catching.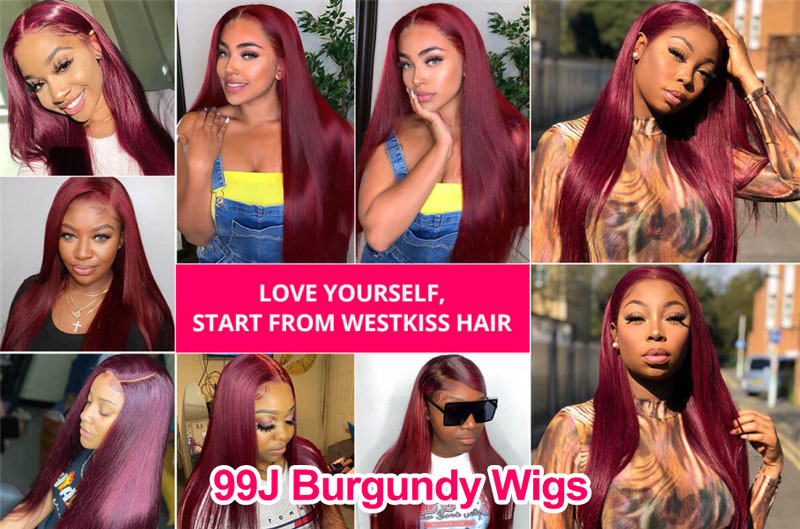 The Highlight wig is a mix-color wig, one color mix with the other lighter color, you can see the different layers of colors on it. As there are two different colors in one wig, it will be more attractive than other pure colored wigs. And you also will be one of the unique beauties in the crowd.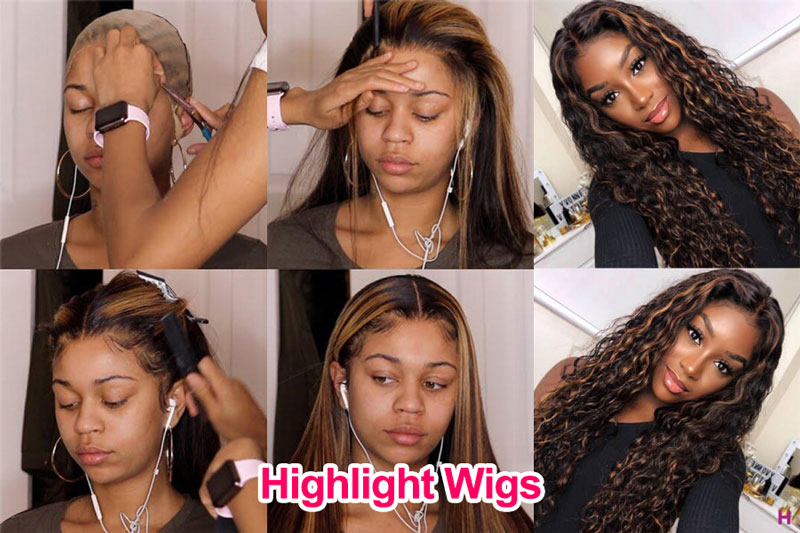 4) Brown Wigs
If 613 blonde is too bright and natural black is too boring for you, then maybe a #8 brown wig can be a great choice. As the below picture shows, the color is soft and gently, can reflect female grace and tenderness. Fashion girls, how you will miss this amazing colored wig?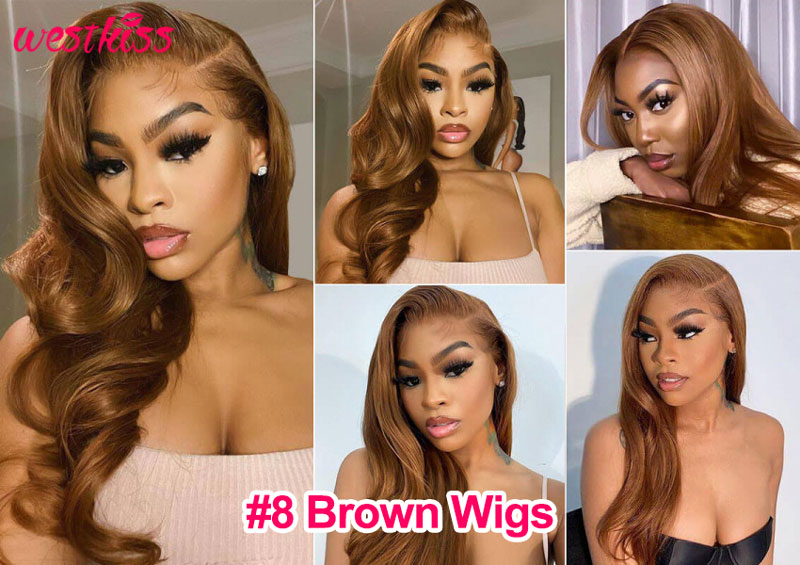 2. How to take care of colored wigs?
As you know, all colored hair wigs need to be dyed in order to achieve the colors, so the hair is stripped of its natural moisture and oils, and it must be handled with care to avoid common hair horrors. There are some care tips for colored wigs below, please kindly check.
1) When the wig is wet, please don't comb it, as colored hair is not as stretchy as natural black hair.
2) Remember to comb the wig with a wide-tooth comb.
3) The colored wig is easier to dry than the natural black wig, please wash it as less as you can. Of course, it also depends on the time you wear it.
4) Using warm water and shower head to wash the colored wig and put some good shampoos on it. When dying the hair, you can put the wig on your wig stand to let it air dry. Don't use the hot wind of the hairdryer to blow it.
5) To avoid tangling and matting, we suggest you could do some deep conditions. It can open up the hair cuticles and allow nutrition to deeply penetrate the strands, bring back the softness the weave once had.
6) After deeply conditioning the hair, we recommend you can put some hair essential oil evenly on the hair before it is totally dry to help nutrition holds, then comb the hair with fingers from top to end, it will help much for avoiding tangling.
Colorful wigs for your colorful lives, only in West Kiss Hair.