Aug 4, 2020 11:59:50 PM
Introduction Of PU Thin Skin Wig
The technique of making wigs is becoming more and more mature. Have you noticed that there are some new terms for lace wigs for sale? For example, U part wig, Pu thin skin wig, machine made wigs, lace part Wig and so on.
Are you familiar with these new types of wigs? Do you know their strengths and weaknesses? Today, I would like to introduce pu wigs to you. Different from the popular lace wigs for sale, pu skin base wig have their own advantages and disadvantages. Please learn from me!

The Advantage Of PU Thin Skin Wig
1.Provide real hairline
The hairline of human hair pu wigs has been specially treated. Since the wig is actually made from polyurethane (Pu), his hairline section looks more realistic.
2.Allow hair to separate in any direction
If you choose this kind of wig, you can separate it as you want, because it's made of material, no matter what direction you spread it out, it won't embarrass you, it will show your natural scalp, which is our PU material.
3.Skin natural looking wig
When you put on that pu skin wig and go out on a date, your friends might not recognize that you're wearing a wig. Yes, it can be so real that even you can't tell the difference!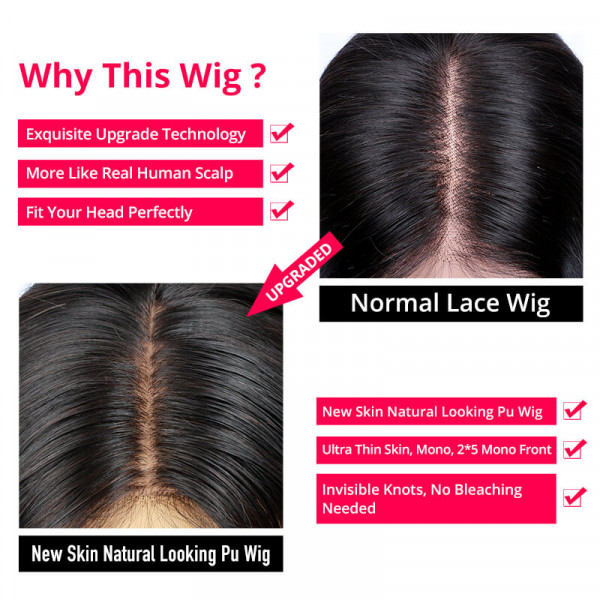 4.More like real human scalp
Since this wig is actually made from polyurethane (PU), it looks more like your human scalp when you wear it!
5.Invisible knots, No bleaching needed
After you buy them at the mall, you don't need to go to the barber shop to get rid of the nodules because their knots are invisible and you don't need to bleach them.
6.It's much easier to remove the sticky residue because you don't have to struggle to remove the excess sticky residue from the lace wig.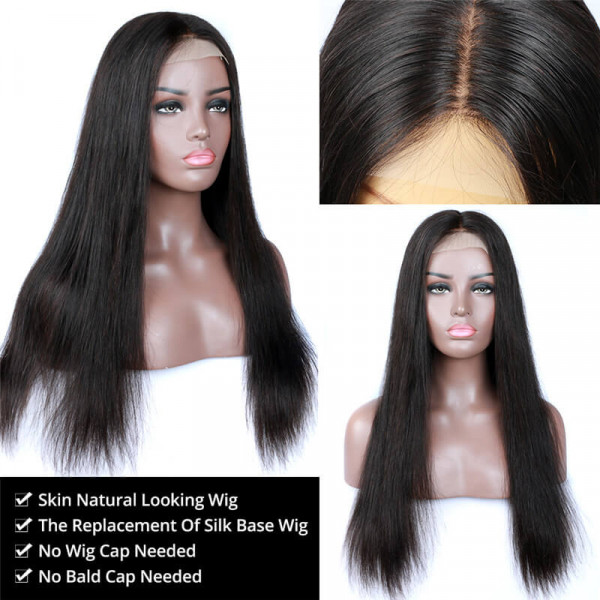 In fact, pu skin base wigs, as a new kind of wigs, are more mature in technology. So, it has many advantages, such as provides longer bonding time,allow the hair to be coiled up,the replacement of silk base wig,no wig cap needed,no bald cap needed,exquisite upgrade technology and so on
The Disadvantage Of PU Thin Skin Wig
Of course, all things cannot be perfect, and Pu Wig has its own drawbacks
PU thin skin is airtight and may feel uncomfortable at warmer temperatures.