Sep 20, 2023 3:11:51 AM
How To Reuse A Lace Front Wig
A human hair lace front wig is a great investment for a wig wearer who wants to look charming daily. A good quality lace front wig is quite pricey and needs special care and attention. But don't worry, it is reusable.
Normally, the hair can last 1-2 years if it is well maintained. So how to reuse a lace front wig human hair for a long time and maximize your usage? You'll find answers via this blog.
Care And Maintain A Lace Front Wig
To increase the longevity of a Lace front wig, here are a few simple hair care tips, you can make your lace front wig look as good as new. Let's get started.
1 About Combing
Please use the appropriate tools for different textures when you brush your wig, we suggest starting at the ends of your hair so that it avoids tangling and pulling damage. Please brush in a downward motion and never brush harshly.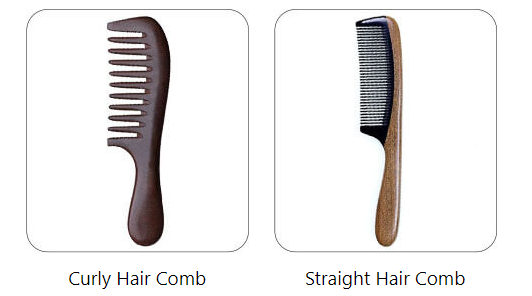 2 About Day & Night Maintenance
We suggest washing and conditioning the hair at least twice a week. Please use a soft fabric or satin hair scrunchie to achieve a high ponytail to avoid tangling and dryness. When you don't want to wear it, please place it on a wig stand or mannequin head.
At night, it's better to tie hair up with a satin scrunchie or into a satin bonnet, or alternative satin pillowcase.
3 About Moisturize
At least once a week. Go through the rows of your braid base and gently apply moisturizing hair with scalp cream or argan oil (such as Mizani cream, Coconut oil, Shea butter, and lotion).
Remove A Lace Front Wig
When you enjoy the beauty, I believe you will encounter this problem, which is removing the lace front wig. When you want to remove it, how can you easily take it off without hurting your scalp?
1 Clip Up Wig Hair & Apply Lace Wig Solvent
Clip up all the wig hair backward to reveal the lace around your hairline. To remove your wig safely and efficiently, you need to see all of the lace. Please apply solvent on the lace edge where there is glue, and use a small brush to wipe along the front and back hairline. Wait a few minutes, and tug gently. Then some parts will start to loosen and please continue to apply more solvent to the resistance areas.
2 Gently Remove The Wig
In this step, please grab an area with your fingers carefully and pull on it again, then, apply the solvent to the resistant areas until you feel the glue no longer sticks. When you're sure that all the parts attached to the head are looser and looser, you can slowly and carefully remove them from your head.
3 Wash Your Wig
Detangle your wig gently by using a wide tooth comb first. Please note that curly wigs should be untangled by hands without combs or brushes. Then, you should fill a container with lukewarm water and mix in a bit of shampoo and conditioner. Next, immerse your wig, gently swirl it around, and let it soak for about 5 minutes. Fourthly, rinse your wig by gently running cool water over it. Please don't rub, or it will tangle up the wig. Pat dry with a towel. Don't wring it because it will also mess up the wig. Finally, place your wig on the wig on a stand and leave it to air dry.
After reading this blog, did you know how to reuse your lace wigs? The manner you maintain your lace front wig has an important impact on its overall longevity. The hair will be matted and have an odd odor if you keep it poorly.
West Kiss hair is one of the professional and experienced companies that has been wig business for decades and provides high-quality yet affordable human hair wigs. You are welcome to try our human hair lace front wigs as well.