Apr 18, 2023 6:51:32 PM
What You Need To Know About Split Ends
Human hair wigs are beautiful and make us feel beautiful and confident. Many people like to wear wigs on some important occasions to show their most beautiful side. So wigs have also witnessed many happy moments.
But at the same time, we may also encounter some annoying moments, such as split ends, hair loss, etc. But can such things be reduced or avoided?
Today, we're going to talk about this.

What Is The Split Ends?
Once the ends of the hair become dry, they become brittle, and with the usual wear and tear, split ends can occur. Exposure to extreme weather conditions and operations such as blow-drying, straightening, curling, and coloring can cause split ends. So, yes, even human hair wigs will have split ends if they are not well cared for, which is normal. After all, our hair sometimes has split ends, not to mention wigs, a beauty essential that doesn't absorb nutrients from the scalp like our natural hair.
The Reason For The Split Ends.
1. Heating styling
If you often use a perm tool, including straighteners, blow dryers, curling irons, and hot rollers, for styling, this process strips your hair of moisture and makes it dry and breakable. Finally, these human hairs would be easily damaged.
2. Chemical treatment
After getting the wig, we may want to change it to other styles or colors, such as chemical straightening treatments and perms, bleaching and dyeing, and using the wrong method can have a detrimental effect on your hair, which all can make the hair wig lose its nutrient.
3. Friction
Friction is one of the common causes of split ends. Some materials can cause hair damage. Just like your hats, scarves, cotton pillowcases, and rough towels, they can cause hair friction and, over time, poor maintenance, which can cause breakage and split ends.
4. Climate
Excessive sun exposure and lack of moisture can lead to dry and brittle hair, which may also be one of the factors that cause split ends.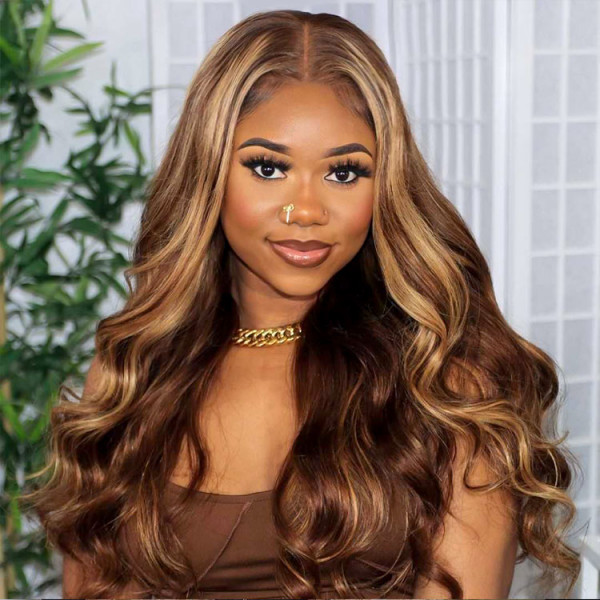 How To Avoid Split Ends?
1. Be gentle with your human lace front wigs.
After washing, avoid using ordinary towels, choose a soft towel to dry the hair, try not to rub too hard, squeeze out the excess water first, and then let the hair dry as much as possible naturally.
2. Use the right hair care products.
If conditions permit, you can choose some high-quality wig hair care products. It is important. Try to use wig-friendly products that exist for wig hair care. Some conventional brands for natural hair may hurt your human hair wig. When you have split ends on your wig, it means your wig needs more moisture than usual.
Then you should consider using a conditioner during the human hair wig cleaning process to make your wig smooth and manageable. Products containing jojoba, shea, or argan oil will be a good choice for wig care, it will help the wig become more elastic, shiny, and moisturized.
3. Trim your hair regularly
Sometimes we have to make some choices. If your human hair wig starts to split, we may not only need to care for the hair at this time, but we may also need to trim the hair. Because once the hair has split ends, leaving it alone will only cause more damage. The most common situation is tangled. If you hesitate and delay, your hair will be brittle, breakable, and unhealthy.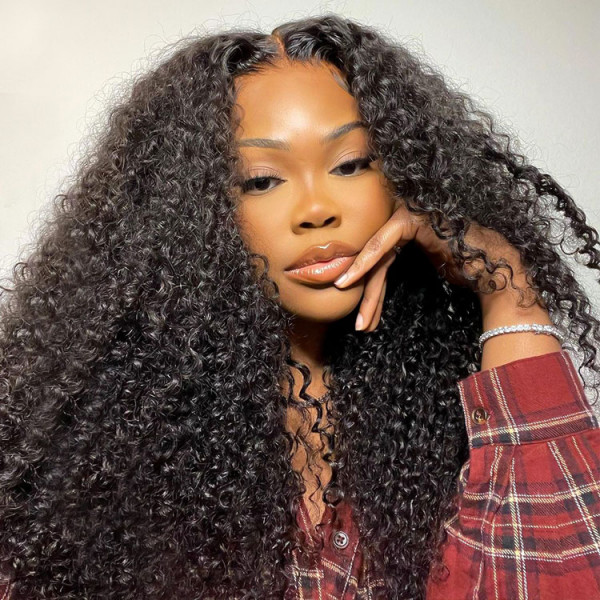 4. Reduce the use of hot tools
Minimizing the use of hot tools will help you maintain healthy hair. Even if you need to use hot tools, remember to protect your hair before, during, and after use. Such as conditioning the hair before using hot tools; adding moisture to the hair, using a heat protectant during blowing hair, and reapplying oil or other hair care products after styling with hot tools.
5. Sleep on silk while you sleep
The friction between the hair and the pillow can cause the hair to tangle and dry during sleep. That is also an issue that we cannot ignore. Choosing a silk pillow or wearing a silk bonnet will be the easiest way to reduce friction when you sleep.
Split ends can be reduced or not, as long as we pay more attention. Be sure not to be troublesome, treat your wig like a friend, be patient, and pay attention to how you handle your wig in your daily life. Then your lace wig will return to you in its most perfect condition.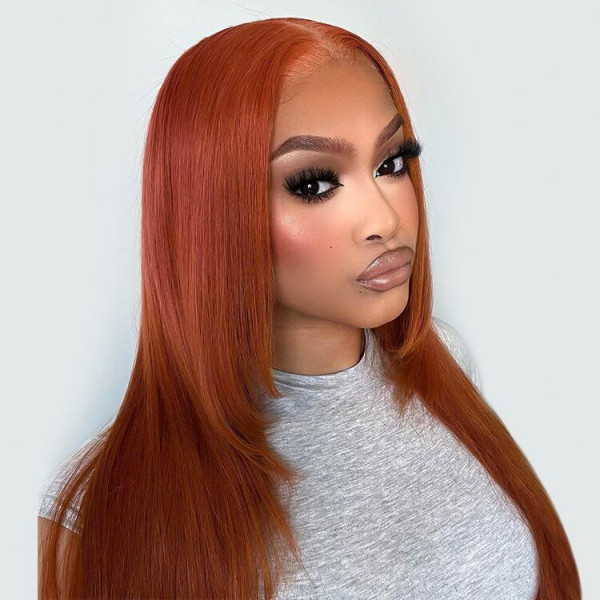 Recommend Human Hair Wigs
Finally, choosing good quality human hair wigs is also an important step. West Kiss Hair is a good choice.
No matter whether you need bundles, closures, lace frontal wigs, or others, you can find what you want on this website.